A Southern California based company, Mid-Evil Industries, has a new monopod out that is unlike any we have ever seen before. We wrote about Mid-Evil Industries in the past and covered their vertical foregrip that swivels 360° to allow the shooter more control of the front end of their rifle. The Overwatch Monopod builds on that idea as well as a few others that have come to market since then.
By Mike Searson from RECOIL – The Ultimate FIrearms Destination for the Gun Lifestyle
The Overwatch Monopod was developed by the designer and inventor of the Mag Magnet and TX3, Mid-Evil's owner and founder, Steve Azhocar.
Mid-Evil Industries QD Tripod
Last year when we checked in with Mid-Evil, they introduced another Quick Detach accessory in the form of a mini tripod that could be incorporated into the vertical foregrip, the 360° VFG QD-TRIPOD. Hailed as the first-ever Quick Disconnect Mini Tripod, it offered infinite adjustment possibilities from smooth 360° rotation and a full-tilt function.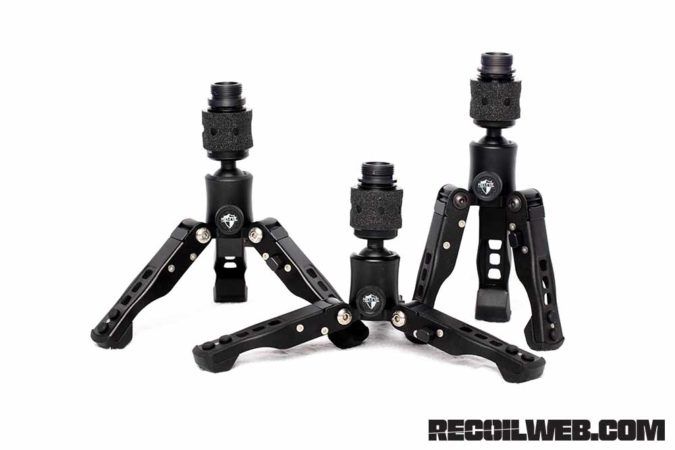 QD Tripods by Mid-Evil Industries
You could literally support the rifle in a completely vertical position if you wanted.
However, with constant input sent in by shooters using his gear from the competitive circuit to law enforcement snipers, Azhocar forged ahead and came out with the Overwatch which literally takes the 360° tripod system to new heights…